Our Courses in Tossa de Mar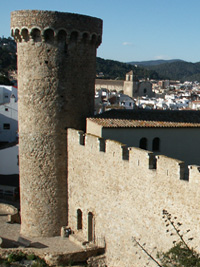 In September you will find on this page the offer of our training courses in Tossa de Mar. They are primarily introductory courses programmed over five days with a programme of four hours per day. Within this week you make, as usual, your holidays between beach and mountain but you also learn the base in medicinal plants, botany, data processing or learn how to turn and edit your digital videos. You will soon find more on our training courses by the address http://www.mariposa.eu.com.
Our training courses are addressed to amateurs without or just some preliminary knowledge. The training courses of medicinal plants and botany take place in the surroundings of Tossa de Mar, the Selva, and provides practical and theoretical background.
Those who are interested in our training courses in foreign languages find more on the subject by http://www.lingua.eu.com.
There are never more than 10 people in a group to guarantee an effective teaching.
We also propose a complete arrangement in Tossa de Mar which includes training course, housing and food as well as activities of leisure.

If you have additional questions to the program, do not hesitate to contact us.