Leisure Programs in Tossa de Mar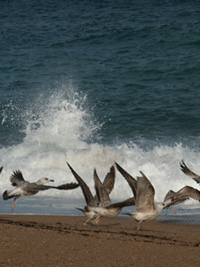 If you not only want to stay at the beach in Tossa de Mar but want to benefit from the stay and practise some activities, you can do it without any problem. You can do what you wanted to do for a long time: to benefit from the Selva and discover the small Mediterranean town Tossa differently.

It is not important what you seek, often we have exactly this offer in our lists here in Tossa de Mar. If you are a fan of VTT, would like to exploit the coast in the canoe, follow a diving course or a sea excursion, walk along the seaside, discover fauna and flora of the Mediterranean Sea under water or if you simply love to traverse the Selva, we help you to do this in Tossa de Mar. And five diving schools in Tossa offer a wide range of PADI diver training courses from Open Water Diver, to Assistant Instructor.

Make a try with one of your wishes and dreams. We will then tell you if your dreams can become true in Tossa or if it is necessary to wait some more time.

But do not hope for miracles. If there is a storm on the Mediterranean Sea, we are not able to teach you the sail. But if you have paid for a certain activity, you would realise it the next day when the sea has calmed down. Even if we do not have capacities towards the natural force, we do give the best... and still a little more.


If you have additional questions to the program, do not hesitate to contact us.