Mediterranean Plants in Tossa de Mar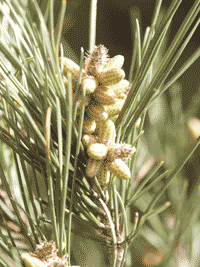 The moderate climate in winter, the torrid summers, the dry season, the rains in autumn and the fine particles of salt in the air have created a vegetation known as Mediterranean along the shore and which shows its richness in the surroundings of Tossa de Mar.

When you walk with us you will not only discover the typical trees, the shrubs from Catalonia and the flora near the Mediterranean sea but you learn a lot about its evolution, about the influence of men and the close connection between natural conditions of this environment, you will also discover its relation with the world of the indigenous insects. But do not be afraid, we won't overfeed you with the scientific vocabulary and we do not forget that you are here to spend a few pleasant days.

Our circuit in the shade of trees and at the edge of the Mediterranean Sea covers a distance of about five km and takes with a pause of 30 minutes and the many explanations between three and four hours.

To enjoy these few hours with us, you do not need anything other but a pair of convenient shoes and to keep your eyes and ears open.

Fees par person: 6 Euros
Fees for guidance of groups on request.
Phone: (0034) 677 103 925
If you have additional questions you can contact us by e-mail.